Blaženka Divjak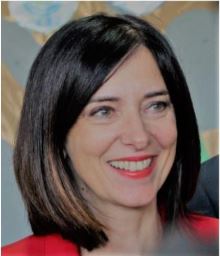 Prof. dr. Blaženka Divjak, PhD, is a Full Professor of Mathematics and Information Science at the University of Zagreb, Faculty of Organization and Informatics. She is an experienced project leader and international expert in digital transformation in education. Her area of interest and expertise, besides mathematics, includes curriculum development, e-learning, learning design, assessment, learning analytics, AI in education, strategic decision-making in higher education, the Bologna process, as well as the social dimension of higher education. She has been a coordinator and a researcher in over 30 (inter)national projects. Currently, she coordinates the "Innovating Learning Design in Higher Education" and "Relevant assessment and pedagogies for inclusive digital education" Erasmus+ project, as well as a work package within the "Digital and entrepreneurial skills for European teachers" Erasmus+ project, all research learning design and analytics. She is currently a member of the Executive Committee of the Society for Learning Analytics Research (SOLAR) and the Advisory Board of the Globar Research Alliance for AI in Learning and Education (GRAILE). She is the author of 8 books and over 200 research and professional papers in the fields of mathematics, strategic planning in higher education and research, higher education reform, curriculum development, learning analytics, e-learning, mathematical education, project management etc. Recently, she has led the research team that published several articles related to innovative digital pedagogies, learning analytics, learning design, strategic planning of e-learning and learning analytics, as well as assessment in blended learning. She served as Vice-Rector for students and study programs at the University of Zagreb (2010-2014). She was the Croatian Minister of Science and Education (2017-2020), leading four major reform processes: curricular reform of general education, reform of vocational education and training, enhancement of relevance of higher education and excellence of research. She chaired the EU Council of ministers for education and Council of ministers for research and space during the Croatian presidency (January – June 2020). In that period, she coordinated the EU response to the COVID-19 crisis in education and research.

Maria Mercedes T. Rodrigo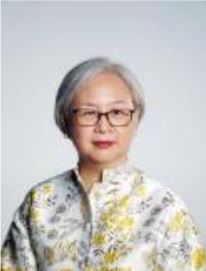 Maria Mercedes T. Rodrigo is a full professor at the Department of Information Systems and Computer Science of the Ateneo de Manila University. Her areas of specialization are artificial intelligence in education, games and learning, and learning analytics. In 2021, she received the Distinguished Researcher Award from the Asia Pacific Society for Computers in Education.

Lung-Hsiang Wong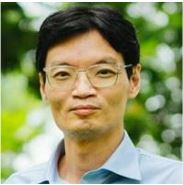 Dr. Lung-Hsiang Wong is a Senior Education Research Scientist and the Co-Program Director of "Learning Sciences and Innovations" at the Centre for Research in Pedagogy and Practice, National Institute of Education, Nanyang Technological University, Singapore. He is also an Adjunct Professor of State University of Malang, Indonesia. His research interests encompass mobile learning, seamless learning, computer-supported collaborative learning, computer-assisted language learning, AI in education, and teachers' professional development. He was named the APSCE Distinguished Researcher Award in 2015 and has won nine Best/Outstanding Paper Awards at various conferences. He is listed among top-2% scientists worldwide by a study conducted by Stanford University in 2022. He is a Past-President of the Asia-Pacific Society for Computers in Education and a Managing Editor of the SSCI-indexed Asia-Pacific Journal of Education.

Beverly Park Woolf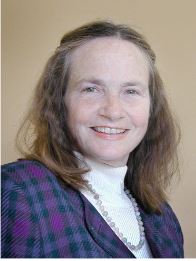 Beverly Park Woolf, Ph.D., Ed.D., is a Research Professor in the College of Information and Computer Sciences, UMass-Amherst. She develops intelligent tutors that model a student's affective and cognitive characteristics and combine an analysis of learning with artificial intelligence, network technology and multimedia. These tutors represent the knowledge taught, recognize learners' skills and behavior, use sensors and machine learning to model student affect, and adapt problems and messages to an individual student's needs. Dr. Woolf has developed tutors for education and industry and in a variety of disciplines (e.g., chemistry, psychology, physics, geology, art history, mathematics and economics). Some tutors enable students to pass standard exams at a 10-15% higher rate and one system is used by more than 150,000 students per semester across hundreds of colleges. Dr. Woolf published the book Building Intelligent Interactive Tutors along with over 250 articles. She is lead author on the NSF report Roadmap to Education Technology in which forty experts and visionaries identified the next big computing ideas for education technology and developed a vision of how technology can incorporate deeper knowledge about human cognition. Dr. Woolf has delivered keynote addresses, panels and tutorials in more than 25 foreign countries and is a fellow of the American Association of Artificial Intelligence.

Carlo Giovannella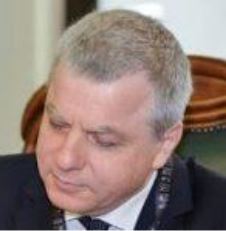 Carlo Giovannella, graduated in Physics, he worked long time on complex systems. Nowadays can be considered a 'Designer for the experience': expert in the technology-enhanced learning, interaction design, computer-mediated communication, design and management of processes, process and product innovation. Since 2015 is the President of ASLERD (Association for Smart Learning Ecosystems and Regional Development). He is the scientific editor of IxD&A journal.